Starting a new business takes careful planning, insight into the problem you're trying to solve for the customers you don't have yet, and passion to succeed. Whether you're trying to start a small bakery or any kind of business which requires packaging, it's important to choose the right package without exceeding your budget. Since its key to make your packaging standout, as you need to attract your potential customers to your product, spending too little can be a risk. As you're starting out you don't need something perfect, and besides that your packaging needs will evolve and change as your business grows.
"Better to do something imperfectly than to do nothing flawlessly." Robert H. Schuller
We at Box Makers are keen to help you find right packaging for your product. So let's take a look at some choices you have if you're just starting out with your business. While you can go with custom boxes or cartons, however, this might exceed your budget. So we suggest you go with plain/generic boxes or cartons, see our products section to figure out what fits your requirement.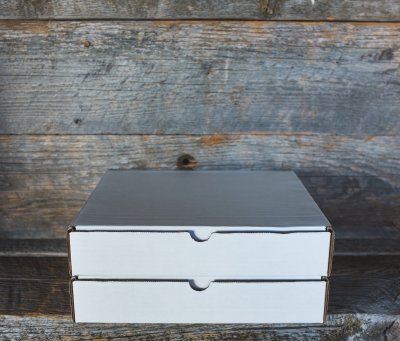 Now in order for your product to stand out, we recommend you go with Printed labels with your logo and a thank you card inside the packaging to do the trick. Chances are that your potential customer will appreciate the minimal packaging and share the thank you card on their social media (Facebook, Instagram, Snapchat) if they are impressed with your product. This will help you gain more exposure without spending a dime on advertising. And of course, we will print your labels for you!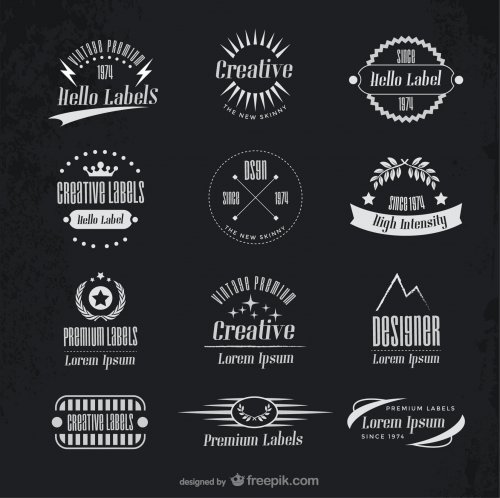 Most likely you're going with smaller order count, so you'll want to keep your inventory low. At the same time, you would keep enough packing on hand to cover your standard orders plus some extra to handle sales spikes. An advantage with generic packaging is that we try to keep stock in hand for clients to pick it up anytime!
Some of the generic packaging items we offer right now are:
File box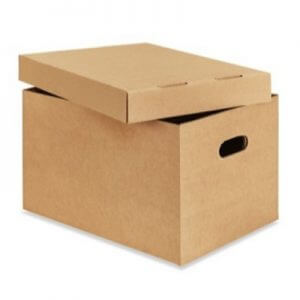 Size: 47cm x 38cm x 29.5cm
Lift-off lid provides quick and easy file access.
Super strong double wall construction on two sides and bottom.
Convenient die-cut handle at both ends for quick, easy file relocation.
Stack boxes on Record Storage Racks for neat, tidy storage.
Brown boxes (cartons)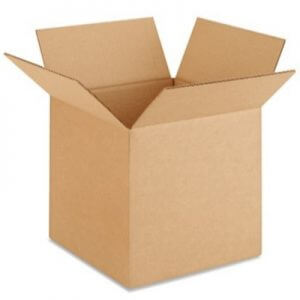 Sizes available: 8 x 8 x 8″; 10 x 10 x 10″; 12 x 12 x 12″; 14 x 14 x 14″; 15 x 15 x 15″; 16.5 x 16.5 x 16.5″ ; 18 x 18 x 18″; 21 x 21 x 21″; 24 x 24 x 24″; 18x18x28″; 28x28x28″
Choose this popular size for shipping round, cubic or odd-shaped items.
Flat Corrugated Boxes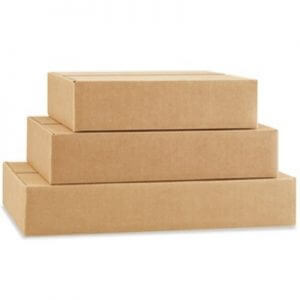 Sizes available: 26 x 26 x 16″; 24 x 24 x 15″; 18 x 18 x 28″; 24 x 24 x 34″
Perfect for apparel, picture frames, books, scales, spools of wire and electronic equipment.
Pizza Boxes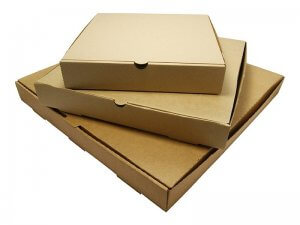 Sizes available: Extra Small (6.5″); Small (9″); Medium (11″); Large (13.5″); Extra Large (15″)
Available in brown or plain white colors
All inners are Kraft finish which is virgin paper hygienic and food grade.
Keeps pizza hot and ready for customer pick-up or delivery.
Cake Boxes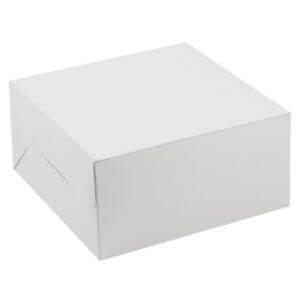 Size: L 17.5 x W 11 x H 6.5cm; L 17 x W 17 x H 8cm; L 20 x W 20 x H 8cm; L 22 x W 22 x H 8cm; L 25 x W 25 x H 8cm; L 30 x W 30 x H 12cm; L 35 x W 35 x H 12cm
Cake boxes are suitable for all special occasions, celebrations and bakery use
If you have a different idea about the type of packaging or need custom packaging for your product, feel free to reach out to us and we will definitely be more than happy to help you with it. Also, check out our products page and Instagram account for some other ideas for your packaging needs.
Box Makers is a print and paper-based packaging company based in Bahrain. We are a leading producer of various packaging products such as cartons, boxes, paper bags, tissue boxes etc. Apart from Bahrain, we also serve international markets such as Saudi Arabia, UAE (Abu Dhabi, Dubai, Sharjah), Oman and Kuwait. We will also be launching an online packaging store for delivery in Bahrain, Saudi Arabia, UAE (Abu Dhabi, Dubai, Sharjah), Oman and Kuwait.